Abby Smithey
Abby Christine Creations
"Phyllis has been an integral part of my growing art business, in helping me build out a website for my unique online shop needs, as well as creating a logo and beginning to create a 'look' for my brand. I had a very specific idea of how I wanted my Clients to be able to order through me, and wanted to make it easy and seamless from shopping to checkout, while also needing to control how many orders come in at a time. Phyllis took my vision and produced a website that far surpassed anything I could have imagined.  She was patient and listened when needed, but also confident and re-directive when my right-brained-artist mind started going off the rails.  Fortunately for me, her professionalism and knowledgeable mind came paired with a personality that is warm, kind, and patient. Working with Phyllis never feels like work, it feels like building something with a friend.  She is available and quick to respond to questions, even while traveling.  I recommend her unhesitatingly for any and all website/logo/design needs, and can't wait to work closely with her as my business grows."
Mary Jo Brown
Healthy Steps with Mary Jo
"I was impressed with Phyllis' own website and artwork; it drew me in immediately with her skillful use of color and design. She is wonderful to work with and translates my ideas into workable web designs. She is responsive and quick to respond to questions, ideas, and requests regardless of her locale."
Leslie Gelber
Leslie Gelber
"My new labels have arrived! The talented Phyllis Orzalli, a visual designer, helped make a dream come true. Her communication and wanting the design to resonate with me, she nailed it."
Ashley Crowler
Clower Law
"Phyllis was incredibly helpful and patient in helping me create a professional website. It was the first one I had created for my brand new business. She was a good listener and was nothing short of a mind reader in figuring out what I wanted to accomplish on my website. Phyllis is easily accessible and wonderful with her customers. She met with me in person to brainstorm and go over changes and was constantly following up with me, checking in on status and making changes I requested as soon as I requested them. Her marketing knowledge is expansive and I appreciated all of the advice and input she had throughout the process.  I highly recommend her to anyone looking to create or update a website."
Kathy Ogburn
"I am happy to do a testie for you! I've referred you to several people in the Sacramento area. Love referring you, you're great!"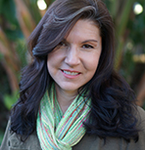 Heather Braley
Heather Braley, MFT
"Can't tell you how much I appreciate the way you clearly state WordPress directions. I try to Google things before I emailed you, and I get lost every time. I did everything you said and in a matter of minutes it was done, without a glitch! Thanks again!!!!!" [huge grin]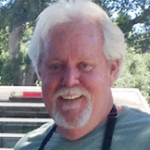 Tom Stanley
Bill's Chuckwagon BBC Catering
"My business has increased since you did the re-design of my website. It's great to have our menus available to our visitors and testimonials of our clients. I have clients tell me all the time the my website is one of the nicest websites they have ever seen. "
Sharon O'Hara
"Phyllis has a great work ethic, meets all deadlines, offers ideas and help to our non-profit here in Nevada County, CA. We can count on her to deliver on whatever project or challenge we have."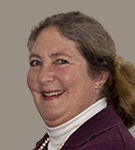 Frederika Zylstra
Professional Copywriter
"Phyllis Orzalli, Studio9Design, is a consummate designer whose work is excellent. She provides great design ideas, understands how to implement them, and is very easy to work with. I am always happy to refer clients, friends, and colleagues to her, knowing they will have the very best experience and love the end result."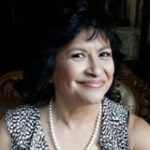 Rachel Eakins
"Phyllis is a wonderful professional who helped my business with a sound structural program for branding. Her calm demeanor and patient attitude along with her creative knowledge made the experience enjoyable. She is a delight to work with."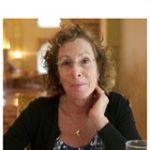 Robin Mallery
"Phyllis provides consistently excellent results, be it a website, newsletter, or creative art project. 
Phyllis created and maintains the website for a non-profit of which we are both members. The site is professional, easy to navigate, and has a progressive look to it. She also creates the monthly newsletter for the organization and again it is very pleasant to look at, easy to read and navigate and conveys the message of our organization effectively.
While I have not yet had Phyllis create custom cards or invitations, I have seen many examples of her creativity and style - her art is beautiful, unique, and fun. 
Whether Phyllis is hired to make a wedding invitation, create a professional website or design a theme-based promotional campaign, she will bring her stellar work ethic and open-mindedness to the project."
Sarah Orzalli
"Phyllis' gentle and patient guidance was an absolute necessity in the successful creation of my website. She has a wonderful intuitive ability to support the development of thought into form, and the artistic talent to go from concept to reality."
Melissa Arnold
Melissa Arnold Textiles
"Phyllis Orzalli of Studio9Design has enabled me to translate my passion for textile art to a two-dimensional form. I truly didn't think it was possible to showcase my work and convey my sense of design via a web presence. Phyllis has done that and more; all the while working to keep me focused on the goal - a terrific brand that is uniquely me." Â 
Teresa Berliner Mann
"A strong sense of community has always been a critical element at J.J.Jackson's. Phyllis was able to bring that community feeling to our website. Phyllis has the ability to listen to our ideas and bring to life in a way that conveys our style and ambiance. Phyllis has outstanding professionalism, yet is very easy to work with. We plan on a long and beneficial relationship with Phyllis to keep us on track." ~