If you missed the previous post click here.
We had planned a full day today, first the Botanical Gardens then a baseball game. Just by coincidence our favorite and home team, the San Francisco Giants, were playing the Colorado Rockies at the Mile High Stadium at 7:00 pm.
The Botanical Gardens live on a 23-acre piece of land that was created in 1951. Every plant on the gardens was labeled with their name and information. As we walked around the gardens we were amazed at how many eco-systems that co-existed in the area together, there are 7 in all.
Wonderful sculptures and structures were placed around the plants and tress that gave and added interest to the area.
There were photo ops around every corner. Here are a few of my favorites.
An enjoyable four hours spent at the gardens but now we are headed to Mile High Stadium to end our day with a San Francisco Giants and the Rockies game. We had great seats for this exciting game with the Giants winning handily 10 to 5 with Johnny Cueto pitching. Great Game!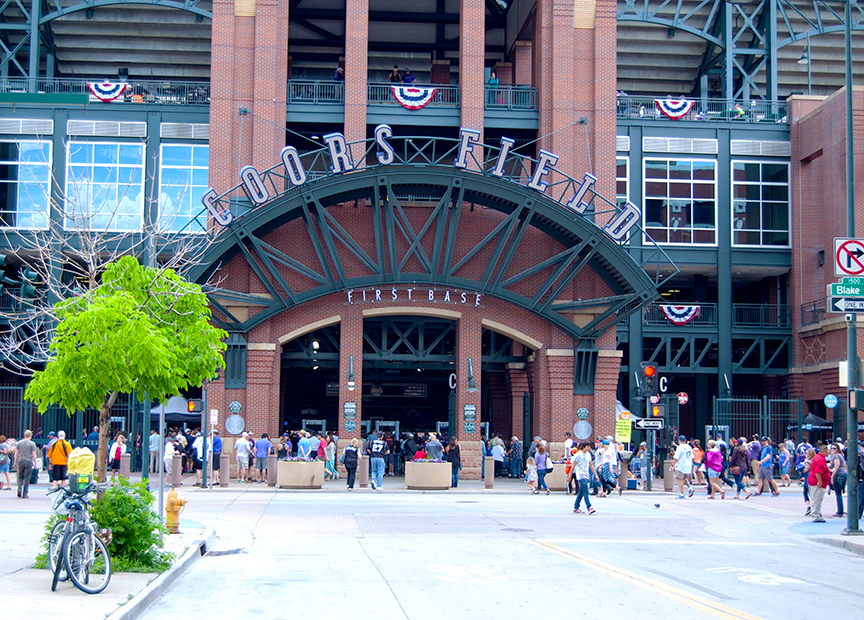 Our stay in Denver has truly been a delight; the people are great, the ease of getting around and there is a lot to see and do. We only scratched the surface of this city. Would we go back? Yes, indeed.
Tomorrow back on the train to Colfax and home.